Goods flow analysis and process mapping
In definition, a stream analysis is an estimation method that allows tracing the course of goods flow streams in the warehouse. From admission, through all processes, to preparation for shipment. The best representation of this are the Sankey diagrams, which clearly show the flow paths.
The Sankey diagram is a flow stream imposed on a time diagram , where the stream width depends on the size of the given flow. The wider the stream, the bigger the flow. Thanks to such illustration, it is possible to quicker define the critical areas and assign the severity points.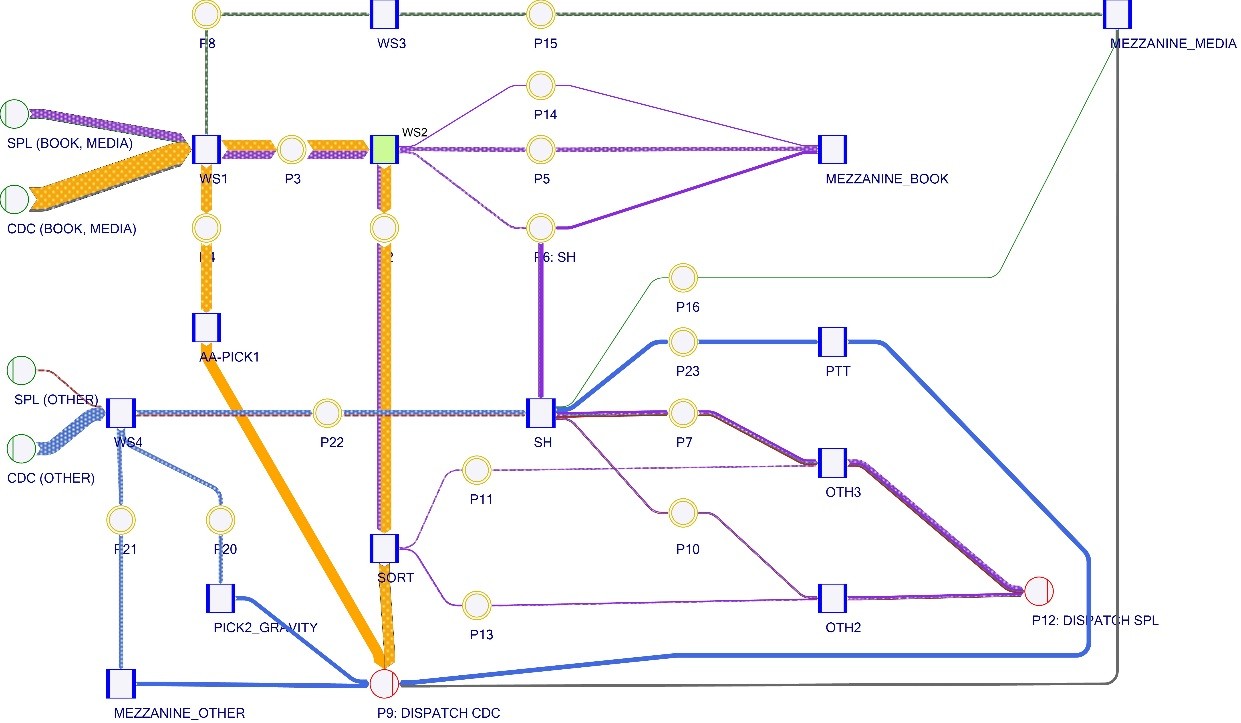 ---
Process mapping and optimisation
In process mapping, it is necessary to define the following elements:
Process beginning and end
Process structure
Point of entry into and exit from the process or its intermediate elements
Persons who take part in the process (these include warehouse, manufacturing employees, suppliers, etc.)
Owner or person managing or supervising the process
Performance evaluation criteria (the optimal amount is 4 performance indicators).
Impact on the entire process chain
Tools for measuring effectiveness
Criteria and tools for process control
Resources required for process execution, which also affect the costs (human resources, tangible assets, IT, among others)
Scenarios of deviation from the primary process
Required process course documentation.
Thanks to process mapping, it is possible to systematically and in an orderly manner correct all deviations from the norm.
Do you want to know more? We encourage you to contact us!